Disable Android ('App is harmful') Security Alert
To avoid someone installing Spy or Tracking Apps on your phone, Google alerts users once in a while of PUPs (Potentially unsafe programs). But the same will be a problem if you are trying to catch your cheating spouse or troubled kids by installing a tracking app on their device.
If you are installing a Spy app on your spouse/kids phone and don't want them to know or uninstall the app then you have to take care of the following:
1. Disable Google Security Alert:
Google security, if enabled, scans mobile for any spy ware and throws an alert once in a while forcing user to uninstall the app.
To disable Go to Settings -> Google -> Security -> And uncheck "Scan Device for Security threats". The location of this option might differ in other mobiles.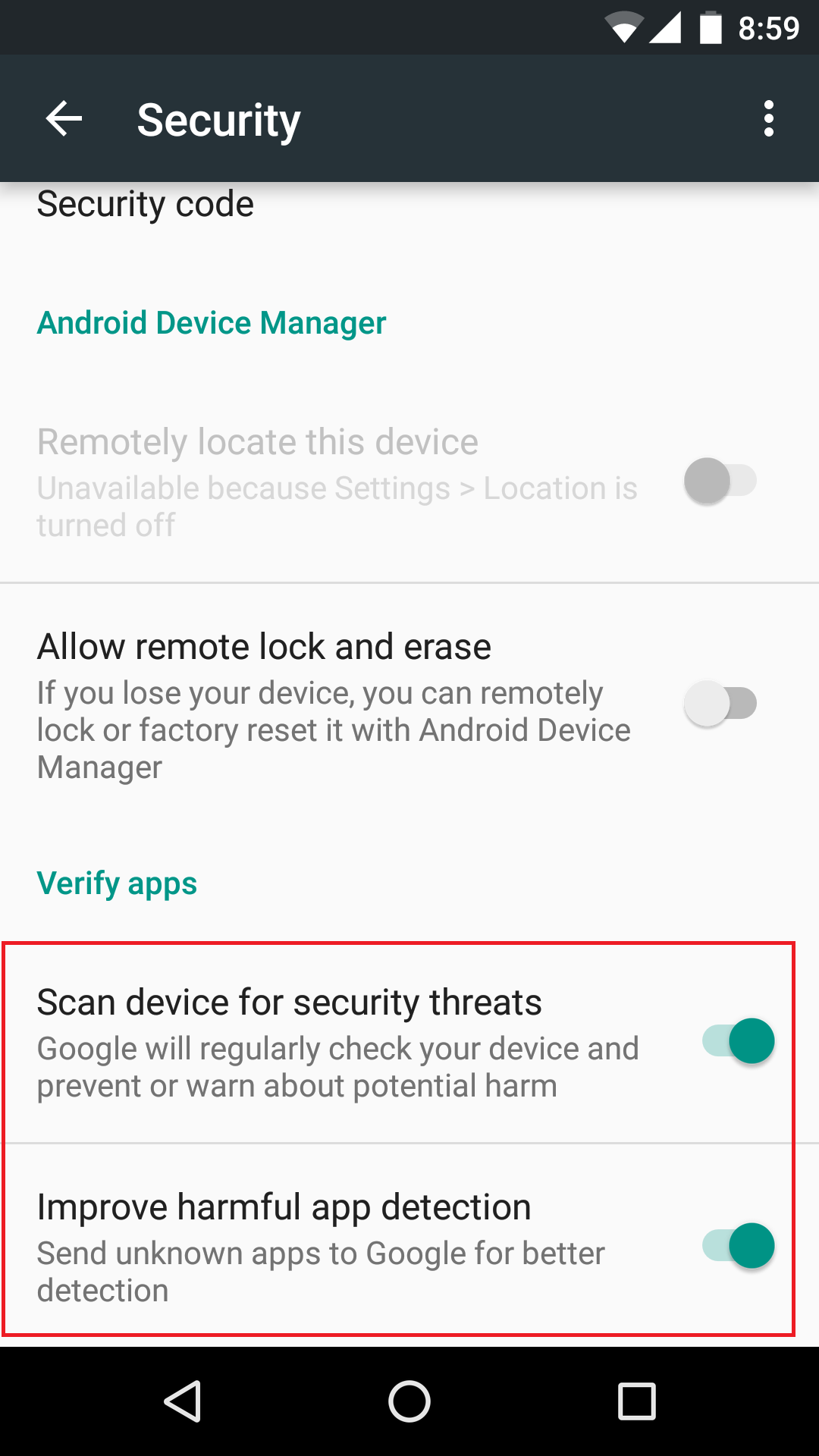 Please note this will also disable warning of any virus program. As long as the mobile is not downloading apps from Unknown sources, its fine.
2. Hide Icon
Make sure no icon is displayed on the app drawer. Application can also be hidden via third party apps.
3. Disable Notification of App
Disable all notification so that users are not notified by the app of any activity. You can long tap on notification when it appears and select "Stop Notification" and it wont appear again.
4. Disable Anti Virus Alert
Even some of the anti virus programs will display virus/malware/PUP alerts for spy program even though they are not malware or virus. To disable these either uninstall the anti-virus or mark the program as safe and disable any future warning for that specific program.