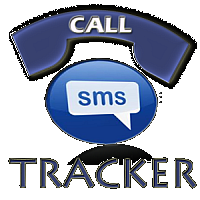 Track calls made to and from your or your dependent's mobile and SMS sent or received from your mobile along with the location of the mobile.
Use Call and SMS Tracker app to keep track of the calls and sms. Track all the calls made or received and also all the SMS sent or received along with their locations. To check the Calls and SMS, you have to launch the app and click on "View" buttons. No need to turn on the GPS. This application works even without GPS. When GPS is disabled, the application collects location info using GPRS/Wi-Fi and hence the impact on battery is minimal.
Login URL: http://callsmstracker.com/c/login/
Download URL: http://callsmstracker.com/c/download/
How it works
If you suspect your boyfriend / girlfriend is cheating on you and you want to keep track of the calls made and SMS messages, simply install the hide icon version of the app and keep track of all activities remotely.
– Install the app and register by entering Email ID and a PIN
– Enable the check box to enable tracking of Calls and SMS on your device. To collect location info select the check box below it as well.
– You can see your mobile tracks by visiting the website http://callsmstracker.com/ and entering your Email ID and PIN in the Login screen. You need to click on "Get Details" button to pull details from your mobile. Call and SMS details will not be pushed to server automatically.
NOTE: The "Use Wireless Location" in Settings->Location should be enabled for obtaining the location of the device
There could be an error of around 100 metres in some areas.
Unhide Icon
To unhide app icon dial *777* from your mobile dial pad.
Please note the location shown in the dashboard is of the mobile in which the app is installed. Its not possible to show location of the caller as the information will not be available to the device.